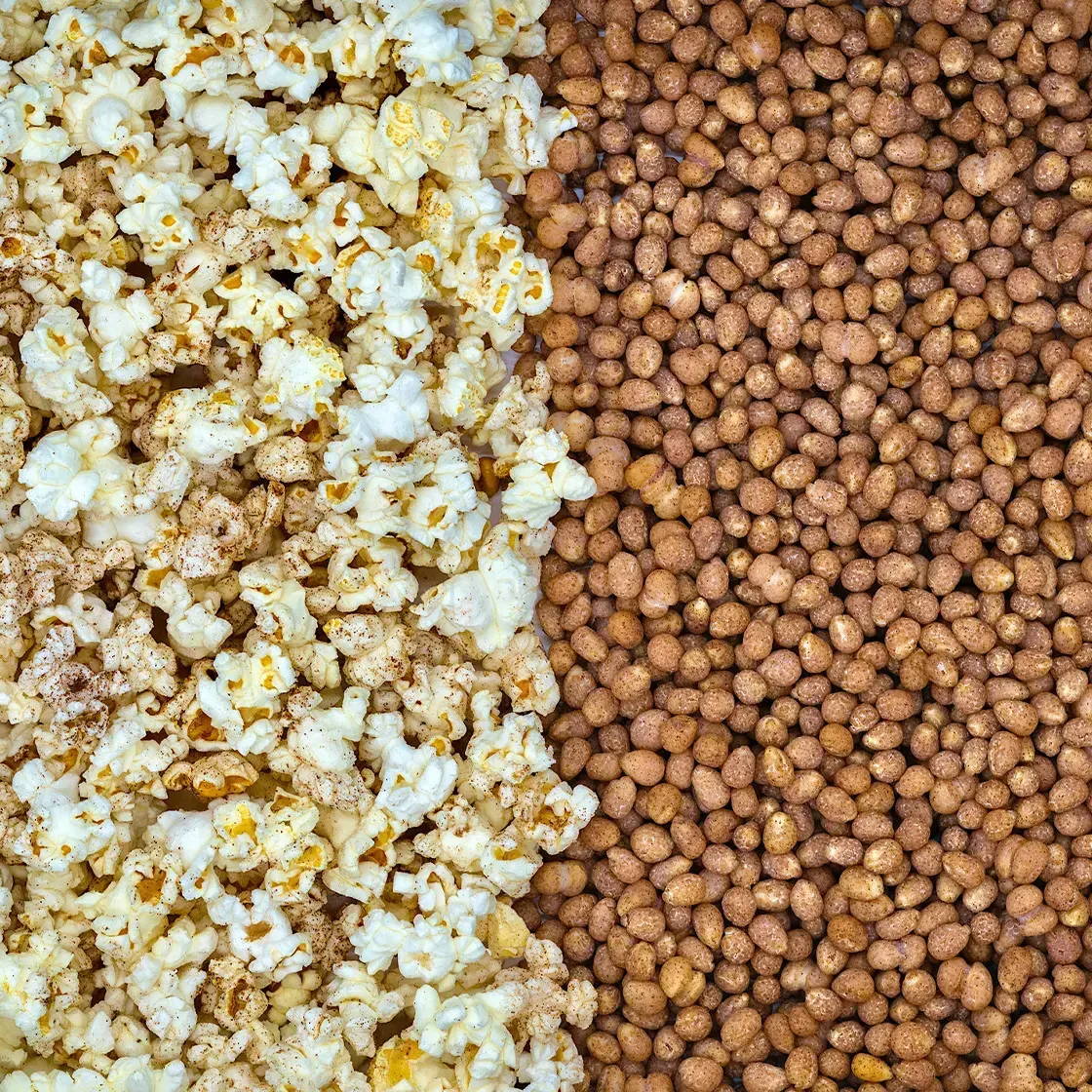 INTRODUCING
FLAVOR WRAPPED
POPCORN KERNELS.
We completely re-invented the way popcorn is flavored (your mouth can thank us later). Our secret is individually wrapping each kernel in flavor before it's popped. The result is a collection of delicious popcorn flavors, optimized for eating. Just open, pour, and pop.
Made for enjoying by the faceful.
---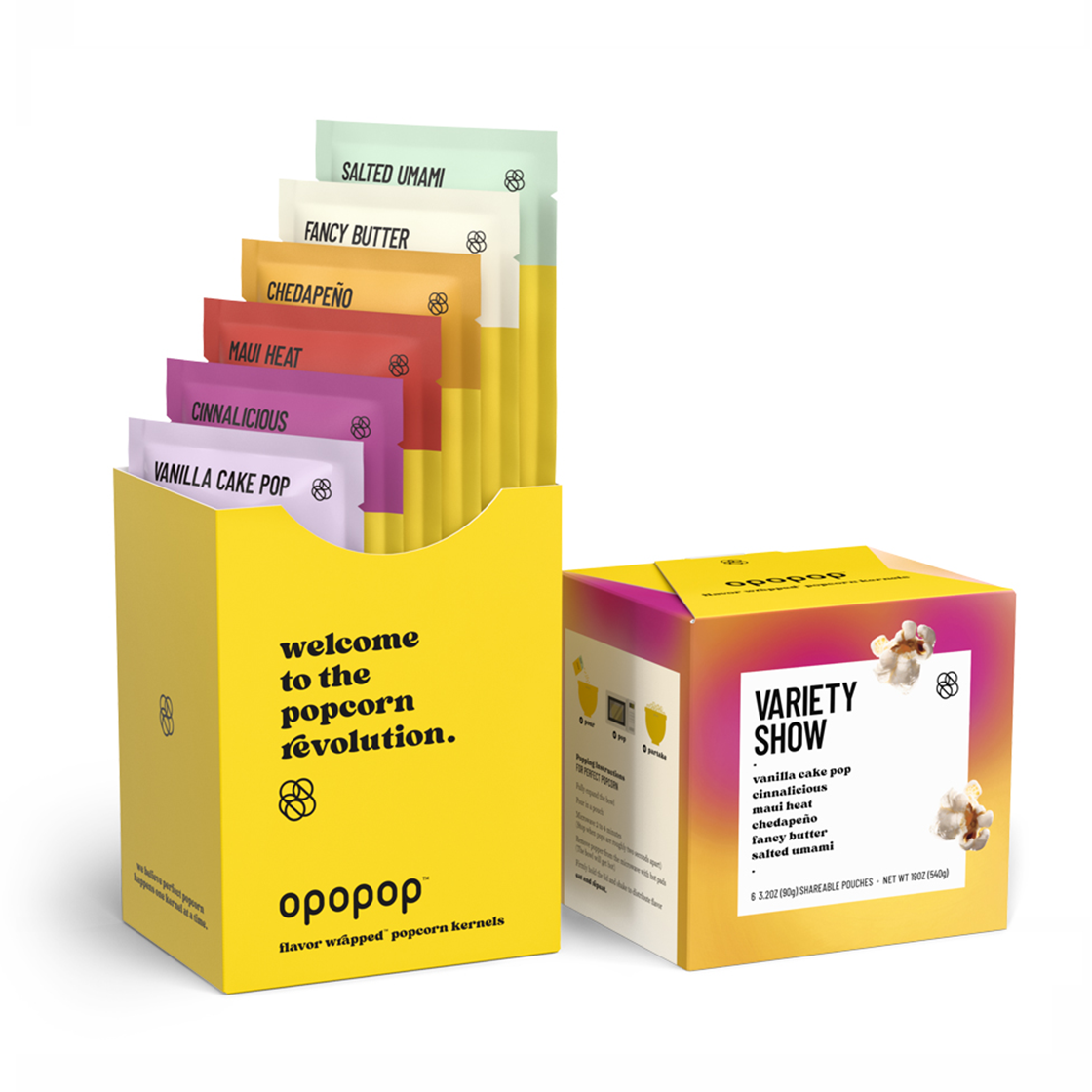 POP YOURSELF
A PERFECTLY
FLAVORED TREAT.
We take popcorn very seriously. That's why we created a family of delicious, sharable pouches filled with yummy goodness. Popcorn flavors you will love at first bite. From traditional favorites to unexpected flavor combinations, your mouth will never be bored.
Go on, treat yourself.
---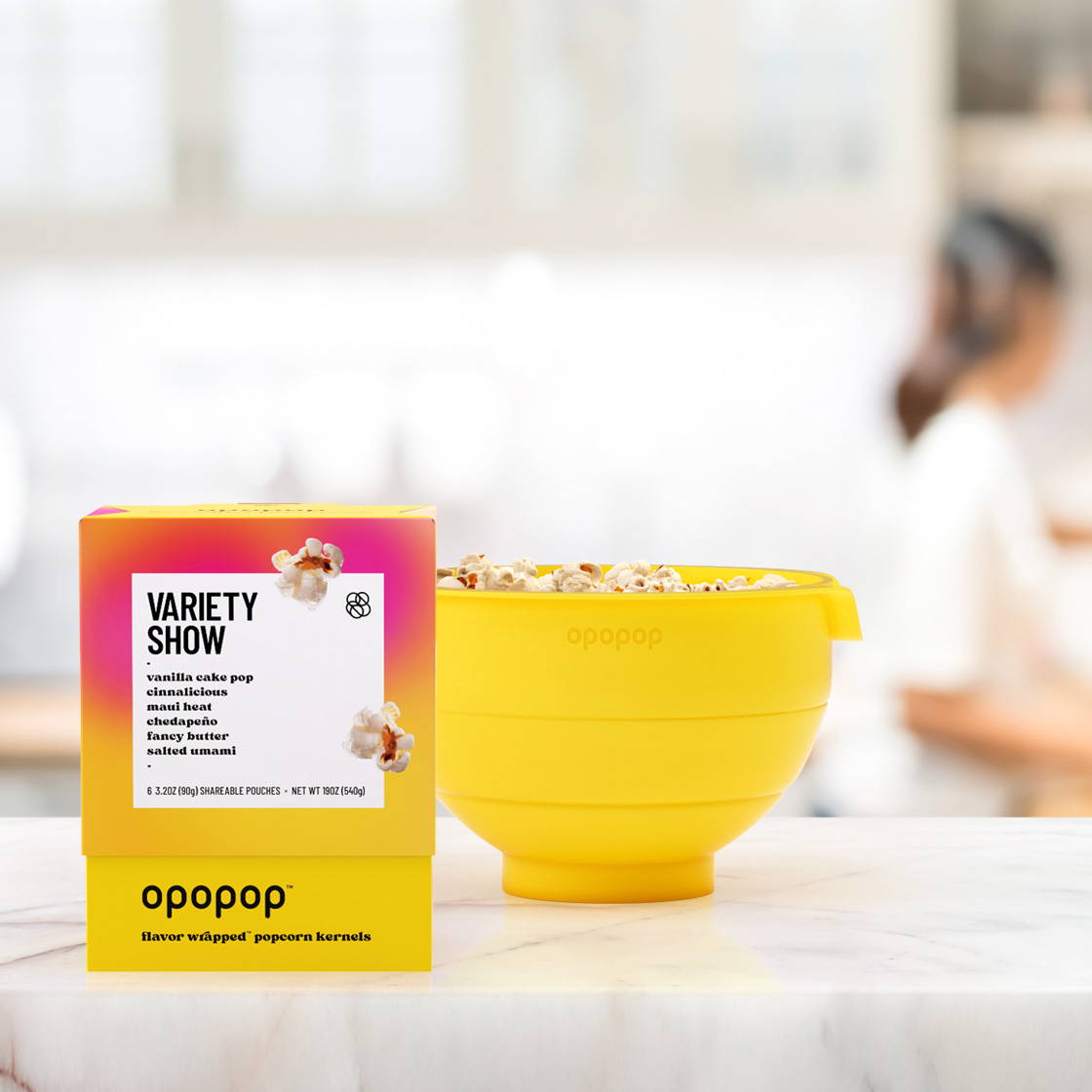 JOIN THE
POPCORN
REVOLUTION.
Flavor Wrapped Popcorn Kernels Discovery Kit:

- 6 delicious gourmet flavors
- 1 reusable microwave popper and lid
- Each pouch makes one family size serving
- All Natural, Gluten Free, Non-GMO

Flavors include: Fancy Butter, Vanilla Cake Pop, Chedapeno, Cinnalicious, Maui Heat, and Salted Umami.
---